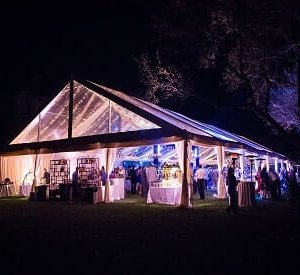 A wedding is a unique event that is personal to one's style and expression. We at Elite Tents and Events, see every year there are several new trends that are either hit or miss. Many  brides plan for years for this one special day and want it to be perfect. We have seen several trends this year in the Vancouver wedding scene, but the following are Elite Tents and Events top three favorites:
Greenery
From scenic green backdrops to succulent table settings, the popularity of this trend continues to grow. Greens such as wild weeds, ivy vines and mixed foliage have become the new bridal bouquet favorite. Lush green and green inspired floral installs are the finishing touch to complete any outdoor or indoor venue. Another alternative of this fresh new trend, are going for the tropical feel. Instead of going for local foliage, opt for eucalyptus, palm fronds and other tropical greens. Not only is this option usually more economical than fresh cut flowers, green arrangements typically last longer as well. To complete the fresh, new feel to your ambiance, use of Elite Tents and Events marquee tents and open frame tents is a great way to let sunshine or the moonlight shine in.
Minimalism
Lace, crystals, feathers and overloaded décor is long gone. People are focusing on natural and modern elements to decorate and elevate their events. Focus is being put into decor decisions that are meaningful and make a statement. As opposed to just taking up space. Table settings are kept simple, providing a clean fresh look  of outdoor views.  Backdrops are used to add a natural touch instead of artificial ones. This trend we feel has been influenced by the awareness of leaving a smaller environmental footprint.
Live Music
Live music has always been part of weddings, but this trend has become ever more popular in the last few years. Having a live band brings a party together and sets a vibe like no other. Bands can cater to all music genres and age groups. Over the years we have seen a few new local Vancouver bands emerge in the wedding scene and they are fantastic. Bands are a trend that is here to stay.
These three trends are just a few of our favorites.  Of course, every wedding that Elite Tents and Events is a part of is always our favourite! Contact for Tent Rentals Now.